Welcome!
We are the NEOLABO a fun laboratory.
NEOLABO is fun and free anime community that opened on 20, Oct, 2018. We are trying to realize the word 'Nehung' which means user's active community activities. We are committed to providing reliable service as our first principle, and we are committed to creating a healthy community environment so that everyone can have fun. We are working hard to build an optimal environment without the inconvenience that NEOLABO will be able to relieve the stress and tiredness of a little. I will make every effort to be a NEOLABO that will develop everyday.
2019.05.17
NEOLABO OPERATION TEAM
---
<Mascot Character>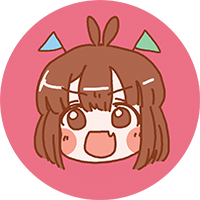 NEHEUNGSIN is a mascot character for NEOLABO that designed looks like fox. NEHEUNGSIN is a guardian for NEOLABO and is based on the background setting that you should look carefully because it is not visible because it hides in the forest. Rumor has it that NEHEUNGSIN likes curry. Maybe you can meet someday if you are looking for your excitement while holding a curry.
To give NEHEUNGSIN a sacred image of a guardian deity and a pure image that does not touch the time, I applied it to my clothes by using a green color symbolizing a lush nature, and I put a flush on the ball to express a childlike innocence. This is a design guided by the appearance of the guardian deity of NEHEUNGSIN as a background setting, reminiscent of a cute little child. In addition, NEHEUNGSIN has been designed to be easy to follow by giving you a more friendly and familiar feeling through various second creative works of users. Therefore, even those who are watching NEHEUNGSIN for the first time will be able to easily draw NEHEUNGSIN if they have a little practice.
※ All rights reserved and commercial use of characters are prohibited.
---
<Logo>
NEOLABO's symbol 'Shiyi' is NEOLABO' s logo expressing the appearance of a test tube that can be seen in a laboratory etc. The etymology of Shiyi is to extend the portion of the Japanese pronunciation of Shikenkan, a test tube, so that it can be pronounced accurately and easily in any language.
The U-shaped form of Shiyi expresses the normal test tube as a transparent image. It was intended to express the NEOLABO endlessly stretching by removing the protruding part of the end of the test tubes and taking it straight. The wave inside the test tube shows the shaking of the test tube so that the various components mix well, which means harmony and harmony among members using NEOLABO.
※ All rights reserved and commercial use of logos are prohibited.
---
Translate by Google